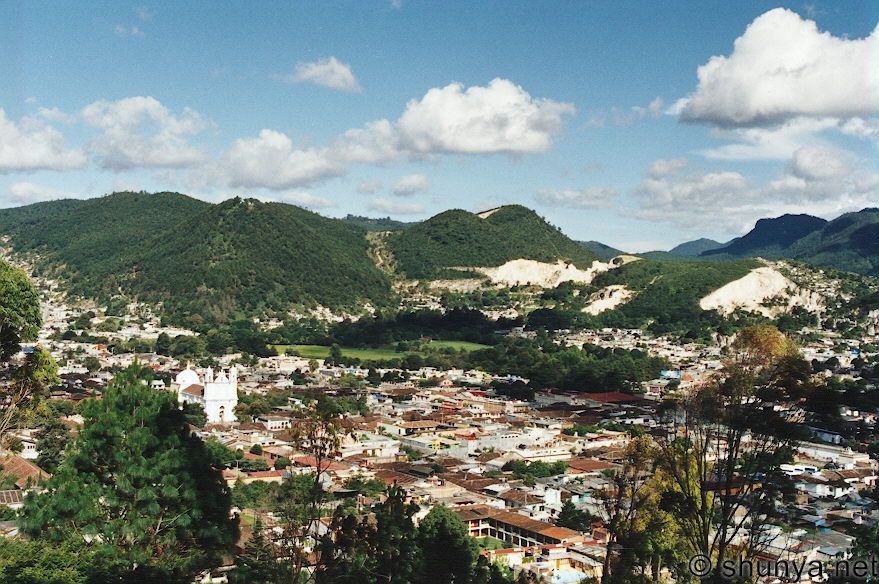 Hmm New Year has come and gone, Emilia's teething and Arturo and I are generally sporting the dishevelled parent look. The food in hair and dribble on the shoulder look is definitely very becoming…

Zapatista celebrations passed almost unnoticeable and the part-time young anarchists have gone home. It doesn't surprise me that the world's top leaders aren't too scared-shaking in their boots over the world's alternative, direct action movements; they're a bit part-time, if not quite distracted with adjusting their safety pins and misspelling graffiti. After mornings spent planning how to combat the evil without, nights were spent ignoring the evil within. Drinking multinational beer and pop, snorting people trafficking/indigenous land robbing cocaine, smoking Marlborough fags and eating transgenic foods makes up most of their night-time activity. Feminist boys who turn into… well, boys after a few bottles, seducing the girls with a photo of Che in their wallets and by dribbling on their feet. Girl power chicks who think feminist success is being able to piss in an alley with the boys.
I'm beginning to sound like a cardigan wearing activist, but life is its own satire..

I'm sticking with the Mayan women, more hardcore than I'll ever be, giving both to countless babies in a wooden house, feeding and domestically maintaining the whole family, working alongside the men and politically active. Gosh, what ladies they are... and actively banning the use of alcohol in their communities effectively getting rid of domestic violence in one fale swoop.
It's beginning to look like the decision has been made, and we will be making our way to British shores later this year... for the forseeable future.
Still not sure how I feel about it, bit of a mixed bag of emotions. Absence makes the heart grow fonder, somebody once said, i often think that actually absence just makes your memory linger on the nice things. I don't think for one minute its going to be easy settling in England again, what will I do without all my favourite food and midwives for a start? Undoubtedly it will be even harder for Arturo, a complete role reversal in many respects. But when parental guilt sets in and the constant nagging feeling of perhaps I'm denying Emilia (and future siblings) of a more secure future, making the move seems all the more worthwhile. Perhaps my family will give me the drive to cope with the annoyances, it certainly works here. Chiapas isn't perfect by no means, but they make some dam fine chocolate!! On the other hand England has washing machines and bubble baths....
As for today, the sun is shining, Emilia slept all night long, we're all smiling, i have children to teach in the afternoon and well... tomorrow is another day...
Abrazos
Jx